What's up
23. August, 09:00

to

27. August, 15:00
More information will follow. 

05. October, 12:00

to

07. October, 15:30
Following national advice on preventing the spread of Corona infection, have the organizers of th
22. September, 08:00

to

23. September, 16:00
Sámegiela ja girjjálašvuođa symposia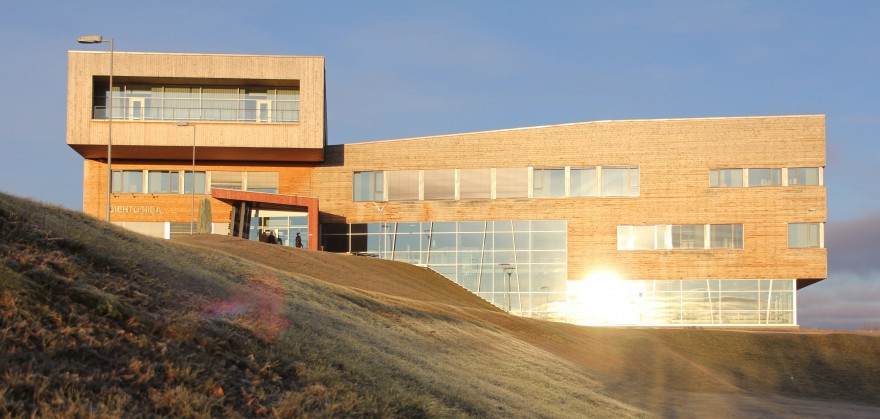 Sámegiela ja sámi girjjálašvuođa lágidanjoavku lea ovttasráđiid Sámi allaskuvllain mearridan ahte symposia lágiduvvo čakčamánu 22. ja 23. b. 2021 Sámi allaskuvllas Guovdageainnus. 
Jagi 2021 symposia lea hybridaseminára ja dasa lea vejolaš searvat maiddái gáiddusoktavuođa bokte.Eanet dieđut ja dieđihanáigemearit almmuhuvvojit maŋŋelis. 
22. beaivvi ja 23. b. čakčamánus 2021
Sámi allaskuvla, Oulu universitehta Giellagas-instituhtta, Ubmi universitehta ja UiT Norgga árktalaš universitehta lágidit Sámegiela ja sámi girjjálašvuođa dutkan- ja bagadallansymposia Sámi allaskuvllas Guovdageainnus 22.-23.9.2021.
Oktasaš sámesymposiat leat lágiduvvon jagi 1993 rájes, ja daid ulbmilin leamaš álggu rájes čohkket sámegiela ja sámi girjjálašvuođa dutkiid ja doavttirgráda- ja masterstudeanttaid iešguđege guovlluin. Mii bovdet buot sámegiela ja sámi girjjálašvuođa dutkiid ja studeanttaid searvat symposiai.
Symposijumen barkoegïelh leah gaajhkh saemiengïelh. Buerie båateme!
Symposian bargguogielah leäh gájkah sámiengielah. Buerestbåhtieme!
Symposiuma barggogiela le divna sámegiela. Buoris boahtem!
Symposia bargogielat leat buot sámegielat. Bures boahtin!
Symposium pargokielah láá puoh sämikielah. Tiervâpuáttim!
Symposiuum tuejjǩiõl liâ puk sää´mǩiõl. Pue´tted tiõrvân!
Симпозиум лыххкэм кӣл ле̄в пугк са̄мь кӣл. Пуэдтӭ тӣррвэнҍ!
Symposia bovdejuvvon logaldallit: Almmuhuvvojit maŋŋelis
DIEĐIHEAPMI 
Jus háliidat ovdanbuktit du dutkanbarggu, sádde abstrávtta dahje oanehis ovdanbuktima čilgehusa sisa. Abstrákta galgá sisttisdoallat bajilčállaga, ulbmila ja oanehis čilgehusa. Guhkodat galgá leat 200-300 sáni. Sihtat sáddet ovttasiidosaš čoahkkáigeasu (abstrávtta) maŋimustá geassemánu 30. beaivve 2021 čujuhussii sagi2021@samas.no. Sáhkavuoruid guhkkodat lea 20 minuhta + 10 minuhta ságastallamii. Jus leat juo mannan jagi sádden sisa abstrávtta ja leat ožžon dieđu ahte leat dohkkehuvvon doallat ovdasága, de mii goit dattege háliidit čohkket buot abstrávttaid ođđasis dán jagi. Merke abstráktii, ahte lea sáhka jo dohkkehuvvon abstrávttas.
Dieđalaš sáhkavuorru dahje logaldallan – 20 min. sáhkavurrui ja 5-10 min. gažaldagaide ja ságastallamii. Dieđalaš sáhkavuorru galgá sisttisdoallat dutkangažaldaga/ulbmila, teorehtalaš vuođu, dutkanmetoda, ja (vurdojuvvon) bohtosa. 
Áigemearit
Abstrávttaid áigemearri: gaskavahkku 30.6.2021
Abstrávttaid dohkkeheapmi: vuossárga 2.8.2021
Dieđihanáigemearri: sotnabeaivi 29.8.2021
Lágideaddjijoavkku oktasaš e-poastačujuhus: sagi2021@samas.no