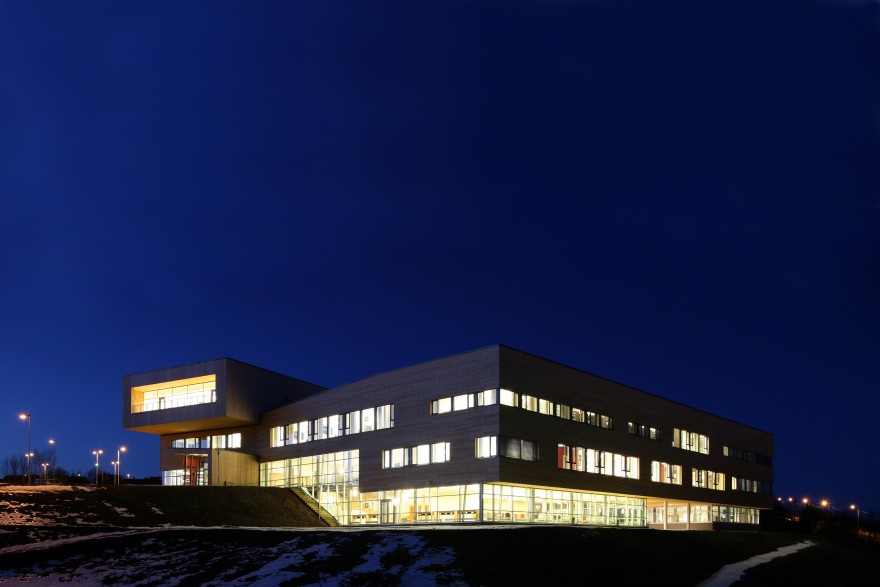 August 12. beaivi 2014
Taking place –Moving borders – riikkaidgaskasaš girjjálašvuođakonferánsa
Taking place –Moving borders – riikkaidgaskasaš girjjálašvuođakonferánsa čohkke Guovdageidnui 11.-13.9.2014 girjjálašvuođadutkiid birra máilmmi. Konferánssa bargobájiin dollojuvvojit vádjit golbmalogi sáhkavuoru, maid logaldallit leat eret Amerihkás, Austrálias, Kanadas, Gaska-Eurohpás ja Skandinávias. Konferánsa ordnejuvvo Sámi allaskuvlla ja Norgga Dutkanráđi doarjagiin.
Sámi allaskuvla ovttasráđiid DINO – Diversity in Nordic Literatures -fierpmádagain ja Sámi girjjálašvuođadutkiid SÁFIR-fierpmádagain ordnejit goalmmát DINO-konferánssa. Konferánssa fáddán leat gažaldagat mat gusket eamiálbmotgirjjálašvuhtii, nationála kánoniid kritihkkii, rádjá-doahpagiidda ja rájáid rasttildeapmái sihke báiki, saji ja sajáiduvvama temáide. Girjjálašvuohta lea konferánssa bargobájiid váldotemán, muhto konferánssa ovdanbuktimiid fáddán sáhttet leat maiddái filbma ja musihkka, juos daid oktavuođas guorahallojuvvojit čanastagat girjjálašvuhtii.
Konferánssas leat golbma váldologaldalli: Ngugi wa Thiong'o, Sneja Gunew ja Lill Tove Fredriksen. Sii buohkat ovddastit konferánssa iešguhtege guovddáš fáttáid.
Vuosttas váldologaldalli, Ngugi wa Thiong'o, lea gudnejahtton eaŋgalaš ja veardádalli girjjálašvuođa professor, guhte bargá Amerihkás California universitehtas (University of Californias), mii lea Irvines. Son riegádii Kenias 1938 ja lea čállán máŋggalágan girjjiid kritihkalaš esseijan gitta fiktiiva dujiide, mat guorahallet koloniála vásáhusaid ja kolonialisttalaš politihka. Okta su beakkáneamos girjjiin lea Decolonising the Mind (1986). Girji lea jorgaluvvon badjel golbmalogi gillii ja dat lea máŋggaid girjjiid, kritihkalaš monografiijaid ja nákkosgirjjiid fáddán. Jagi 1977 fáŋgavuođas áigge, mii lei boađusin das go árvvoštalai Kenia eahpedásseárvosaš ja eahpevuoiggalaš servodaga, son mearridii hilgut eaŋgalasgiela iežas kreatiivvalaš giellan ja baicce čálligoahtit iežas eatnigillii, mii lea Gikuyu. Máŋggat Ngugi wa Thiong'o's buvttadusa temáin, nu mo fápmu ja giellapolitihkka, leat Taking place -konferánssas guovddážis.
Nubbi váldologaldalli, professor Sneja Gunew, lea dál eaŋgalaš ja feministtalaš oahpuid professoran Brihttalaš Columbia universitehtas (University of British Columbia) Kanadas. Son lea oahpahan sierra universitehtain Englánddas, Austrálias ja Kanadas. Son lea almmustahttán viidát dutkamušaid, mat gusket maŋŋekoloniála, máŋggakultuvrralaš ja feministtalaš kritihkalaš teoriijaide. Ovdamearka su monografiijat Framing Marginality: Multicultural Literary Studies (1994) ja Haunted Nations: The Colonial Dimensions of Multiculturalism (2004) guorahallet aiddo dáid máinnašuvvon fáttáid. Gunewa dálá bargu guoská veardádalli, máŋggakultuvrralaš kritihkalaš teoriijai ja diasporalaš kultuvrraide ja daid nationála ja globála gaskavuođaide. Dát fáttát leat bohtet ovdan maiddái oasseváldiid bargobájiid sáhkavuoruin.
Goalmmát váldologaldalli lea sámi girjjálašvuođa universitehtalektor Lill Tove Fredriksen, guhte bargá Romssa universitehtas, Norggas. Son lea gárvemin doavttirgrádadutkosa Jovnna-Ánde Vest čállin Árbbolaččat-románatriologia birgengoansttaid birra. Fredriksen lea čállán váldofágabarggu Porsáŋggu lávlagat. Mearrasámi lávlunárbevierru ja olmmošlaš reaškinkultuvra (1999) ja artihkkaliid dálá sámi girjjálašvuođas. Sámi ja eamiálbmotgirjjálašvuohta leat konferánssa oktan váldotemán ja dienu Lill Tove Fredriksena dutkanfáttát vudjot erenoamážit dáid beliide.
Konferánssa abstrávttaid sáddenáigi lea nohkan, muhto dasa sáhttá searvat guldaleaddjin. Konferensii registreren nohká 15. Borgemánu 20104. Dárkilut dieđut konferánssa prográmma birra gávdnojit konferánssa neahttasiiddus: http://takingplace2014.wordpress.com/.
Bures boahtin!
Lassedieđut olles konferánssa birra: Vuokko Hirvonen (vuokko.hirvonen@samiskhs.no), tel. +4778448521, mobil +358405797577.
Registrerema birra: John Anders Sikku (John-Anders.Sikku@samiskhs.no), tel. +4778448475