KEYNOTE & PROGRAM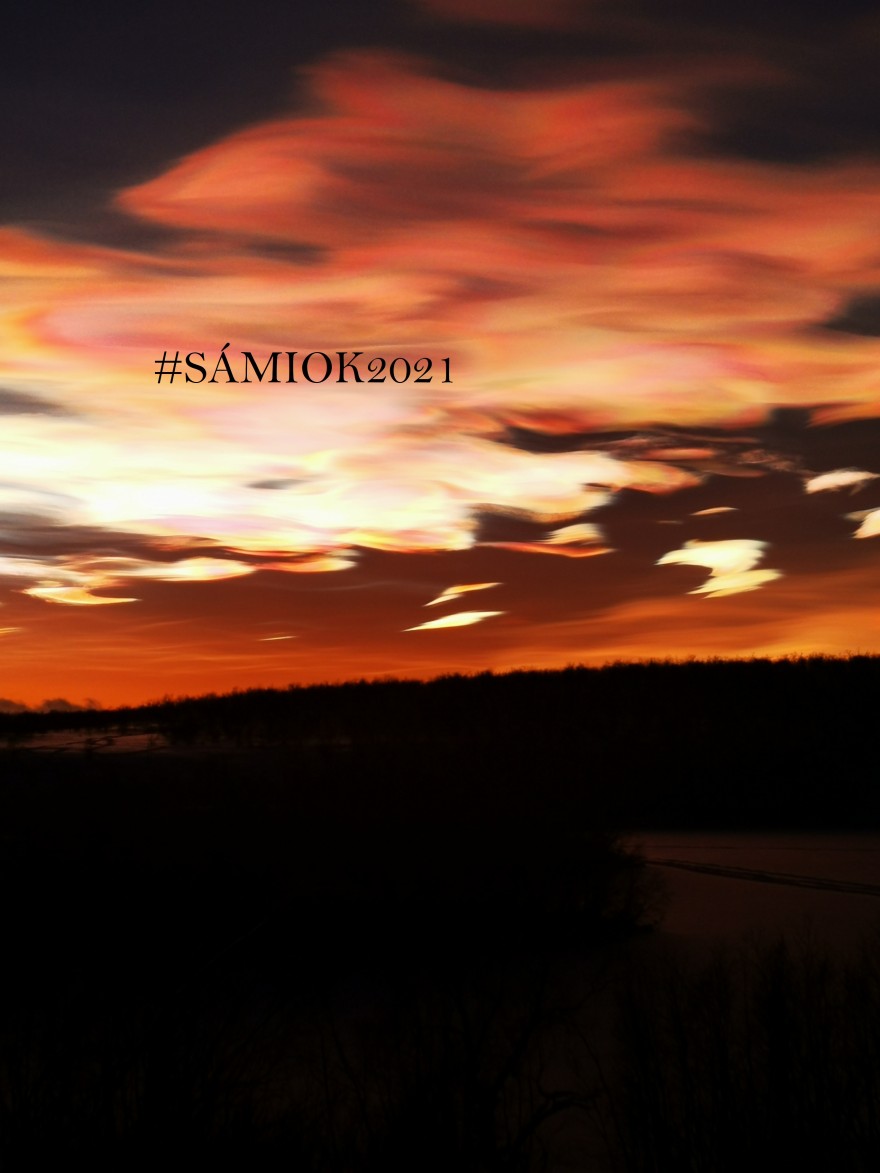 KEYNOTE SPEAKERS
We have four keynote speakers at the conference. We have here the pleasure to present them. The keynote speakers are:
Jovnna Jon Ánne Kirstte Rávdná, Professor Rauna Kuokkanen, Research Professor of Arctic Indigenous Studies at the University of Lapland, Finland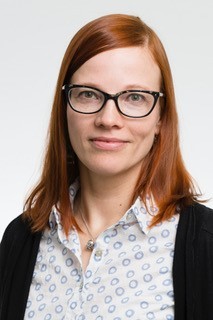 Rauna Kuokkanen is Research Professor of Arctic Indigenous Studies at the University of Lapland, Finland. Prior to that, she was Associate Professor at the Department of Political Science and Indigenous Studies Program at the University of Toronto (2008-2018). Her main areas of research include comparative Indigenous politics, Indigenous feminist theory, Indigenous women's rights and Arctic Indigenous governance and legal and political traditions. She is from Ohcejohka/Utsjoki, Sápmi (Finland).
Se more about professor Rauna Kuokkanen on: https://rauna.net/
Her keynote: Relationality, Methods and Experimenting: Possibilities of Indigenous Methodologies
Professor Timothy Ingold, PhD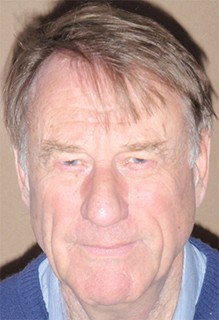 Tim Ingold is Professor Emeritus of Social Anthropology at the University of Aberdeen. He has carried out fieldwork among Saami and Finnish people in Lapland, and has written on environment, technology and social organisation in the circumpolar North, on animals in human society, and on human ecology and evolutionary theory. His more recent work explores environmental perception and skilled practice. Ingold's current interests lie on the interface between anthropology, archaeology, art and architecture. His recent books include The Perception of the Environment (2000), Lines (2007), Being Alive (2011), Making (2013), The Life of Lines (2015), Anthropology and/as Education (2018) and Anthropology: Why it Matters (2018).Tim 
Keynote: THE WORK OF GENERATIONS IN EDUCATING FOR THE FUTURE
Education is the means by which a society ensures its own future. But what kind of future do we want? Is it one in which every new generation is destined to supersede the last, or in which generations run alongside one another, allowing young people and their elders to work together in the ongoing task of fashioning a future for all? The tragedy of modern education has been to drive a wedge between the curiosity of the young and the wisdom of the old. For there to be a future worth living at all, it is not just prudent but necessary to bring them back together again. 
Dr Lesley Rameka, PhD, M.Ed, B.Ed, DipTchg, Senior Research Fellow, Wilf Malcolm Institute of Educational Research, Division of Education, University of Waikato, Hamilton New Zealand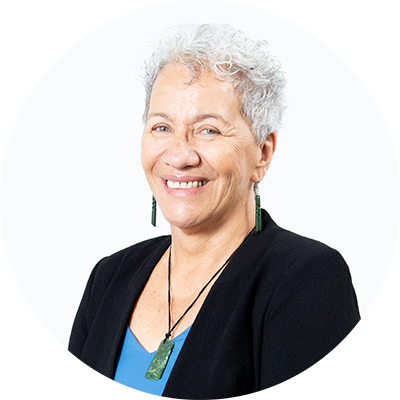 Dr. Lesley Rameka is a Senior Research Fellow at the Wilf Malcom Institute of Educational Research, Faculty of Education, University of Waikato. Lesley has worked in early childhood education for over 30 years, beginning her journey in te kohanga reo (Māori language nest), and working in a number of professional development and tertiary education providers over the years. Lesley's research interests include; Māori early childhood education (ECE), Kaupapa (philosophy) Māori Assessment in ECE, Curriculum development in Māori ECE and Māori pedagogies. 
Ko Tararua te maunga - Tararua is my mountain         
Ko Ohau te awa – Ohau is my river                                                   
Ko Tainui te waka- Tainui is my ancestral canoe                                                    
Ko Ngāti Tukorehe te hapu - Ngāti Tukorere is my sub tribe
Ko Ngāti Raukawa te iwi - Ngāti Raukawa is my tribe
Keynote: Reclaiming, Reframing and Realizing Māori Ways of Knowing, Being and Doing in NZ Early Childhood Education
The keynote will firstly provide an overview of early childhood and Maori education in NZ then will discuss ways that traditional Māori knowledge, values, practices and narratives have been utilized to support culturally located early childhood provision including teaching, learning and assessment. It will provide examples of early childhood practices that are based on Māori values and beliefs and discuss how early childhood can support Māori children to succeed as Māori.
Dr. Jan Hare, British Columbia universitehtas ja Anishinaabe-kwe oahppan olmmoš ja oahpaheaddji M'Chigeeng First Nation čearddas, Ontarios, Kanada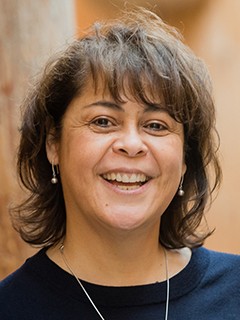 Dr. Jan Hare is an Anishinaabe-kwe scholar and educator from the M'Chigeeng First Nation, located in northern Ontario, Canada. She is the Associate Dean for Indigenous Education in the Faculty of Education at the University of British Columbia (UBC) and Professor in the Department of Language and Literacy Education. She is also the Director of the Faculty's Indigenous Teacher Education Program – NITEP. Her research is concerned with improving educational outcomes for Indigenous learners and centering Indigenous knowledge systems within educational reform from early childhood education, K to 12 schooling, through to post-secondary settings, recognizing the holistic and multidisciplinary nature of Indigenous education.
Keynote: Trickster Comes to Teacher Education: 
The trickster or shape shifter is an important cultural being within Indigenous learning traditions in Canada and figures prominently in First Nations storytelling. This significant cultural figure uses strategies of creation, humour, dialogic pedagogy, and experience to upset dominant paradigms of our world, including education. Through the metaphor of the trickster, who acts with critical purpose, this presentation (re)imagines the much needed transformation of teacher education to empower Indigenous students in advancing their own journeys of decolonization and reclamation and consider learning opportunities for all students that can be enriched by Indigenous education. 
PROGRAM
MONDAY 25.5.2020

12.00-                   REGISTRATIONS OPENS
13.00-13.30          OPEN CERMONY                
13.30-14.30          KEYNOTE  SPEECH:
                              Relationality, Methods and Experimenting: Possibilities of Indigenous Methodologies
                               Jovnna Jon Ánne Kirstte Rávdná, Professor Rauna Kuokkanen, University of Lapland
SÁHKASKÁIDI
14.30-15.00           COFFE BREAK
15.00-16.30           PARALLELL SESSION 1:
                               -SCIENTIFIC PAPERS & TEACHING EXPERIENCES PRESENTATIONS
                               - WORKSHOP
                               - DUDDJON & LÁVOSTALLAN
16.40-18.00           FILM & POSTER PRESENTATIONS, SÁHKASKÁIDI
16.40-18.00           Early childhood center or kindergarten coffee conversation, REAŠŠÁDAT
16.30-18.00           Teaching method coffee conversation, NJÁRGGÁDAT
19.00-                    WELCOME DINNER & CULTURE EVENING

TUESDAY 26.5.2020

08.30-                   REGISTRATION/INFORMATION
08.30-18.00          TEACHING MATERIAL STANDS
9.00-10.00            KEYNOTE SPEECH:
       Trickster Comes to Teacher Education
       Professor Jan Hare, Anishinaabe-kwe scholar and educator, PhD, University of British Columbia
       SÁHKASKÁIDI
10.00-10.30          COFFE BREAK
10.30-12.00          PARALLELL SESSION 2: 
                 - SCIENTIFIC PAPERS & TEACHING EXPERIENCES PRESENTATIONS
                 - WORKSHOP
                 - DUDDJON & LÁVOSTALLAN
12.00-13.00          LUNCH
13.00-14.30          PARALLELL SESSION 3: 
                  - SCIENTIFIC PAPERS & TEACHING EXPERIENCES PRESENTATIONS
                 -WORKSHOP
                 - DUDDJON & LÁVOSTALLAN
14.30-15.00          COFFE BREAK
15.00-16.00          KEYNOTE SPEECH:
                   BUOLVVAID BARGU OAHPUIN BOAHTTEÁIGGI VÁRÁS 
       Professor Timothy Ingold, professor emeritus, Aberdeen University
       SÁHKASKÁIDI
16.00-16.30          POSTER PRESENTATIONS
16.30-18.00           PARALLELL SESSION 4: 
                 - SCIENTIFIC PAPERS & TEACHING EXPERIENCES PRESENTATIONS
                 - WORKSHOP
                 - DUDDJON & LÁVOSTALLAN
19.00-                    CONFERENCE DINNER             
 
WEDNESDAY ​27.5.2020 

08.30-                   REGISTRATION/INFORMATION
08.30-14.00          TEACHING MATERIAL STANDS
09.00-10.00          KEYNOTE SPEECH:
        Reclaiming, Reframing and Realizing Māori Ways of Knowing, Being and Doing in NZ Early Childhood Education
                    Dr Lesley Rameka, University of Waikato
       SÁHKASKÁIDI
10.00-11.00          ROUND TABLE CONSERVATIONS, SÁHKASKÁIDI
11.00-12.00          LUNCH
12.00-13.30          PARALLELL SESSION 4: 
                - SCIENTIFIC PAPERS & TEACHING EXPERIENCES PRESENTATIONS
                 - WORKSHOP
                 - DUDDJON & LÁVOSTALLAN
13.30-14.00          CONFERENCE SUMMARY