What's up
20. August, 09:00

to

22. August, 11:00
Annual general meeting for ​World Indigenous Nations Higher Education Consortium
22. August, 09:00

to

24. August, 14:00
Sámi University of Applied Sciences and World Indigenous Research Association, invite you to Guovdageaidnu, Norway, August 22th - 24th 2018.
23. February,

10:00

to

14:00
Rabas beaivi Sámi allaskuvllas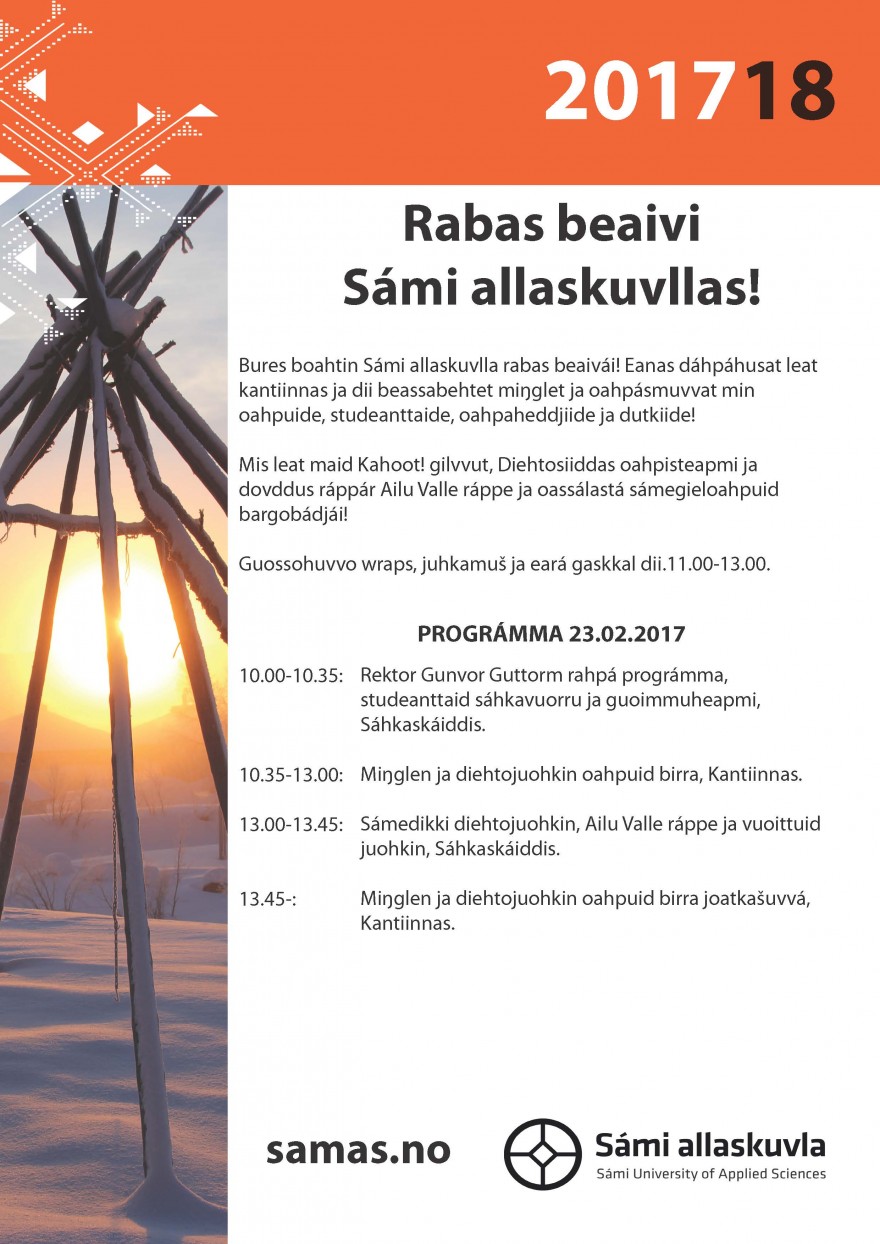 Sámi allaskuvla lágida rabas beaivvi Diehtosiiddas guovvamánu 23.beaivvi. Boađe don maid dohko gullat min oahpuid ja fálaldagaid birra. Sáhtát maid vuoitit buriid vuoittuid gilvvuin maid mii lágidit! Dovddus ráppár Ailu Valle doallá bargobáji gussiide ja lávke maiddai lávdde ala, dat šaddá somá! Amma searvvat?